Yes! Send me more information on becoming a GRID Leader.
Are you an investor-agent?
✔ Do you invest or help clients invest in real estate?
✔ Do you love real estate investing and wealth building?
✔ Do you believe in being a servant leader and coming from contribution?
✔ Do you want to expand your influence and invest in relationships?
✔ Are you dedicated to growing your network and developing your leadership skills?
This is for the agent who is on the path of building wealth by investing in real estate.
Simply put⁠—we think differently.
While most agents help someone buy or sell a home, we help build a legacy for others as we build it for ourselves.
Being a GRID Leader gives you the opportunity to add another lead generation source to your business by empowering your community with valuable content that impacts lives!
GRID Leaders are seen as the authorities in their markets.
We look at real estate through a different lens —a 360 view vs traditional agents who only see what is in front of them.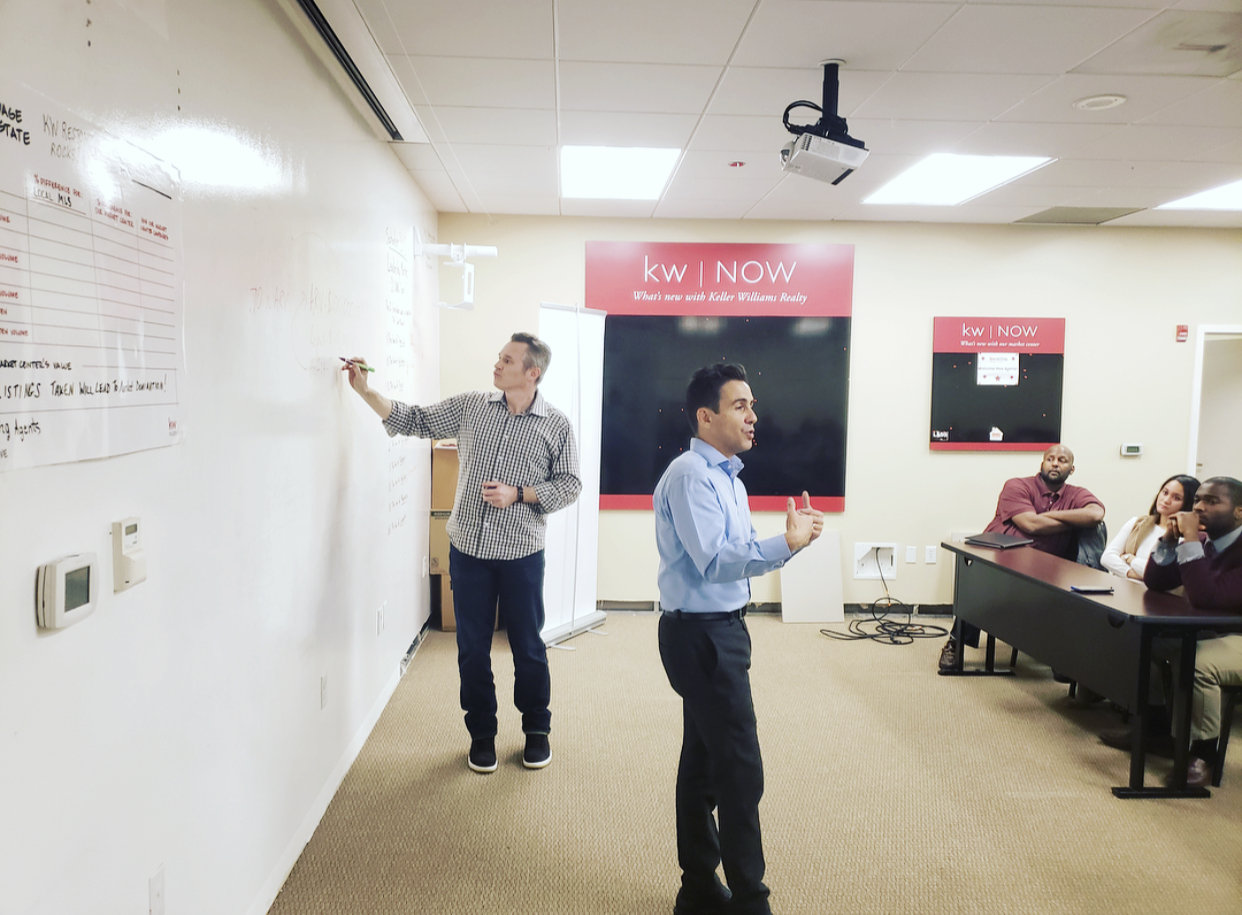 25% of my listing business comes directly from our monthly investor meetings.
— Rob Chevez, CEO of The CAZA Group
Top 100 Keller Williams Real Estate Team
Why become a GRID Leader?
Masterminds

Training

Branding

Influence

Confidence
Exposure

Leadership

Opportunities

Connections

Support
When I started hosting investor meetings, it was a way to meet new people in the community.
Little did I know where this would take us! Today, the GRID contributes 25% of my company's Gross Commission Income. It has provided me the opportunity to find talented people for my business and has increased my profit share within Keller William Realty.
In addition, it consistently provides me investment opportunities to grow my wealth and has increased my leadership and public speaking skills. Most importantly, it has enriched my network of awesome people that impact my life and my business.
The power is in the network!
— Rob Chevez, GRID Founder and CEO of The CAZA Group
I started real estate investing with no experience.
Been to several other trainings and groups, but did not really get what I needed to launch my business until I met The CAZA Group in Reston in 2011.
With the guidance of Rob and Mark, I started rehabbing part time while still maintaining my full time job as a IT Project Manager.
Within 2 years, I replaced my job and now average about 12-15 deals per year. From this experience, I have decided to pay it forward by leading GRID Gainesville, have now trained over 200 students through our bootcamp program and continue my business expansion. I give credit to this platform for getting me started. Thank you, GRID!
— Nhan Lam, CEO of Fortune Homes Team
Interesting in learning more?
Yes! Send more more information on becoming a GRID Leader.